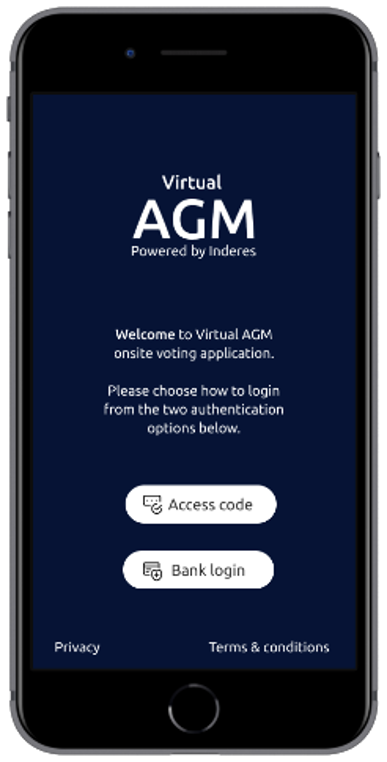 Virtual Annual General Meeting
Inderes' Virtual AGM service enables the organization of a legally valid general meeting in an accessible, cost-effective and responsible manner. Virtual AGM allows an equal opportunity to participate regardless of geographical location.
Virtual AGM offers all the features of a traditional general meeting, such as strong electronic identification, voting and networking between participants, both for private owners and communities.